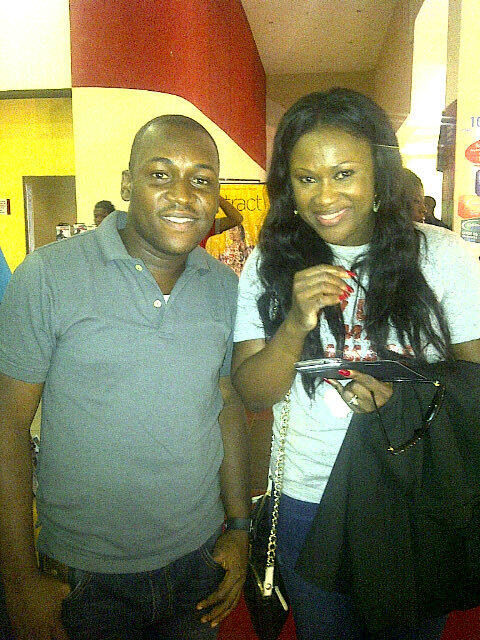 Stunning Nollywood actress Uche Jombo-Rodriguez and a fan. The above fan was extremely happy that he was able to take a picture with the sexy diva but at the same time feels that some people would be jealous of his encounter with her. Funny right?
"I know haters will hate, but meeting and even taking a photo with Uche Jombo was cool......" says the fan
How would you feel when you meet your favorite entertainer and if you have, what was it like for you?