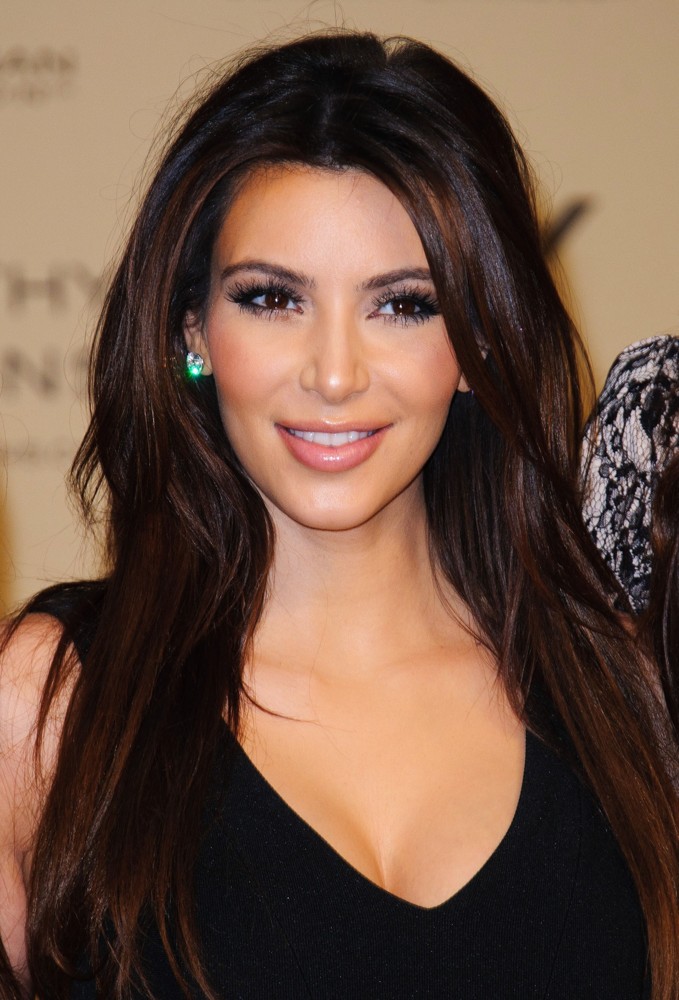 Reality TV star Kim Kardashian was rushed to the Los Angeles hospital in tears on tuesday night with fears of having suffered a miscarriage. The news was leaked to a New York newsletter by an insider saying that Kim first felt signs of trouble while returning to Los Angeles from France where she attended the Paris Fashion Week with baby-daddy Kanye West. Fortunately for all involved, the baby is fine.
A source disclosed New York Post that:
"Kim started feeling ill on the plane from Paris, and called friends as soon as she landed.
She was rushed to her doctor Tuesday night in tears."

The source continued that:

"Kim's not respecting her pregnancy. She's running around, working out seven days a week... She's working with two different trainers to control her weight, including Tracy Anderson and a pregnancy trainer.
Kim K would have to slow down on her fast-paced lifestyle and 'incessant' work-out sessions for her baby's sake. It was stated that she was scared of her ass which is as 'big as a couch now and going south'.